For a very long time, Amazon has been selling consumer hardware and other electronics. You can find many products available on Amazon that aren't available at any other place.
Its price range, easy policies, easy returns, and easy navigation are the key features behind Amazon being the most widely used e-commerce website worldwide. When you buy electronics, there are many things that you should keep in mind. That is why we have brought you the Ultimate Guide to Buying Electronics from Amazon. Let's take a look:
What is the Electronics Category on Amazon?
The following subcategories make up Amazon's Electronics category:
TV & Video
Audio & Home Theater
Computers
Camera & Photo
Wearable Technology
Car Electronics & GPS
Portable Audio
Cell Phones
Office Electronics
Musical Instruments
Amazon Devices
1.  What You Want to Buy
First, type what you are looking for. Even if it is a very broad subject, you will get the results. That is not always straightforward, given the fact that you may not know what exactly you require. You can type "Laptops," and you will be shown a bunch of laptops starting from the lowest price, different specs, different companies, and a bunch of filters from which you can choose the right one for you.
When you put in a word or two, Amazon's computations will try their best to assist you, offering suggestions. It's always good reviewing the rundown since it often provides you with terms you hadn't already considered, bringing you closer to what you truly need. Alternatively, try a variety of phrases to see what else emerges.
2. Today's Deals on Amazon
The finest new item deals on Amazon may be found in the "Recent Deals" link at the top of every Amazon page. There's a Deal of the Day and time-limited Lightning Deals in this section. You can be active to avail these commendable offers, which are only there for a specific period of time.
There isn't always a lot of notice, but if you use the Amazon app on your phone, use the three-line burger menu and pick Today's Deals to view the deals right away.
In terms of bargains, these are products that are on Amazon's most popular column. You can select the Electronic category for yourself, and it will provide you excellent deals that you can take advantage of.  It is updated every hour.
While it's incredibly uncommon to the game, products do occasionally turn out to have huge discounts. Also, they have Lightning Deals, as mentioned above, to benefit you!
4. Track Amazon Prices
When an item you want is incredibly cheap, Amazon won't make a special effort to let you know about it (however, on the off chance that you check your Wish List, you can see how much the cost has dropped since added). Fortunately, there are several external choices for tracking expenditures.
5. You've Got to Filter
As mentioned earlier, there are a plethora of goods available on Amazon, and searching with a broad phrase will quickly lead you into the leads. Start with Prime to ensure that you obtain the unit with (hopefully) the best delivery options and, without a doubt, the greatest return options.
Then continue limiting things down by looking for daily deals and rating (if you trust them), brand, and more explicitly based on the item classification. For example, when searching for "PCs," you can choose to limit the amount of RAM, the graphics processor, the type of display, and the weight. This also helps you avoid the sponsored postings at the top, which are adverts
6. Compare Your Product
Another main feature you can use on Amazon is comparing different products. You can select 2 or more items at the same time and compare their specifications. This helps you choose the best electronic product for yourself.
This will help you compare the specifications side by side and then select what you need to buy. This feature has been helpful to many customers in choosing the best product for themselves.
7. The Card(s) That Pay You Back
Amazon provides a bunch of gift cards that make shopping worthwhile. The Amazon Store Card is only for Amazon purchases. However, it comes with special pricing. When prime members buy qualifying prime-only items, they receive a 5% rebate. If you satisfy all of the prerequisites, Amazon will also offer you a $60 gift certificate when you sign up.
The Chase Amazon.com Rewards Visa card may be used everywhere. If you're a Prime member, you'll earn 5% cashback on Amazon and whole foods purchases, 2% cash back at cafés, pharmacies, and corner stores, and 1% back on all other purchases. (If you're not a prime member, you can still receive the card, but you'll only receive 3 points for every dollar spent on Amazon.)
Are you planning a trip to another country? There are no unexpected exchange costs. With the same token, there is no yearly cost. The most current cards are contactless, so if you see a picture on a retail location terminal at checkout that looks like a Wi-Fi receiving wire flipped on its side, simply touch the card, no swiping, embeddings, or, in any case, paying with your phone.
Because an Amazon "purchase" made with cash does not result in you making more money. The ideal practice is to recover them as gift certificates or money back through Chase, so you don't miss out. You may also link additional credit cards to your Amazon account and earn Shop With Points, such as American Express, Discover, Citi, and so on.
8. Check the Seller's Reviews
The next step is to determine whether the dealer is reputable or not, providing reasonable quality and prompt service. To find the vendor rather than the item, go to the bottom of the page and click on the merchant's name.
9. Read the Reviews
If you genuinely need to know whether something is worth purchasing, nothing will be more useful for you than reading the reviews. But be aware that some of those are bots and written by people who have been paid for the same. Here are some pointers – you can select the option "Most Recent." It shows the most genuine reviews from the customers that can help you decide whether you should buy that product or not.
Items can vary, and dealers may occasionally substitute one thing with another that is pretty similar. You need to hear from people who have recently received it, not from someone who received it two years ago.
10. Click on the Lower Ratings
All the surveys(5-star, 4-star, and so on) may be found on one side of the audits. Do not only read the high assessments but also some of the lesser ones. This protects you from seeing bogus reviews (not that there aren't any), and it also helps you see what basic faults arise.
 
– Look for Verified Purchasers
Look for someone whose English is not that perfect, which seems they have not written on purpose and because they actually have bought the items and then written a review. To prove it's an actual buyer — not that everyone is an English major, if something is written plainly might indicate it came from a foreign audit ranch.
 – Write Your Own Review
Finally, once you've acquired the item, set aside some time to write a review yourself. Whether positive, negative, or indifferent, your opinions will assist others in deciding whether or not to spend their hard-earned money.
11. Double Check the Delivery Address
Many people request products to be sent to various loved ones worldwide, especially around particular times of the year. Amazon will use your default address as a starting point, but it will also show you the most recently used addresses. So make sure you don't give your 90-year-old auntie a tricycle that was supposed to be for her wonderful niece.
Don't Use the 1-Click Feature
Don't use the 1-Click option unless and until you're pretty assured that everything that you have set up is precisely how you need it. We always recommend that you should go for the double verification of your purchase.
In every case, this option is located directly underneath the yellow Add to Cart button. So if you don't want your items to be delivered separately, don't use the 1-click option. Note Amazon will try to combine your 1-Click purchases if they're placed within 30 minutes of one another.
If you don't already have an active Amazon Prime Membership, we encourage you to sign up. Amazon Prime holds many benefits for you.
Fast, Free Delivery
Unlimited Entertainment
Exclusive Deals
And much more…
Check the complete list of benefits here
Haven't been a Prime member before? Sign up and start your 30-day free trial.
13. Get Shipping Refund on Late Items
When you order something through Amazon Prime, two-day shipping is guaranteed.
Even Amazon sometimes recognizes that products are late due to unforeseen circumstances. If your order does not arrive within 24 hours of the expected delivery date, you may be eligible for a full refund or a free replacement. If the request fits all criteria, you might get a one-month extension on your Amazon Prime account.
14. Careful About Subscriptions
Amazon allows customers to set up pre-ordered items to be delivered without the need to repurchase, and sometimes at a lesser price. This can be exactly what you want, however if you don't need more of anything in a month, and the month after that, don't click this button.
15. Pick a Day, Any Day
Customers' favorite feature of Amazon Prime has always been free two-day delivery. Regardless of COVID and postal troubles, they do their best to deliver your items to you as quickly as possible.
Selecting an Amazon Day can help with this. When you shop on Amazon, you may choose a single day of the week for delivery, which will then become your default day for Amazon bundles in the future.
Change it whenever you want to have a faster turnaround, but if you leave it for your specific day off from work, you'll see that everything you've ordered in the previous six days will arrive at the same time. Something that appears to be beneficial to you is also beneficial to Amazon, resulting in fewer shipments.
16. Trade-In Tech for Amazon Money
There are many locations where you can trade your old electronics, such as phones and tablets. Additionally, Amazon offers a return policy. You may be able to use it to obtain money to buy other things on Amazon (you get an Amazon code, not money).
Tablets, streaming media players, speakers, home security devices, and remote switches are among the items that may be exchanged for new Amazon-specific items. They will also accept mobile phones and gaming equipment/titles.
17. Questions & Answers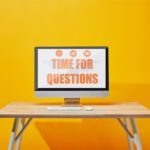 If you have any questions about an item, many Amazon goods contain a Questions and Answers section if you scroll down the page. These are questions that potential buyers have asked and to which the seller, or those who have purchased the item, has responded.
If you're concerned or unsure about anything with regards to the item you are looking at and aren't in a hurry, it's worth posting an inquiry. Usually, someone responds within a few hours.
Conclusion
From high-end electronics to FREE 2-Hour Grocery Delivery (available in select US cities, with an Amazon Prime membership), shopping at Amazon is very convenient and easy. These important tips will help you make the most of your Amazon shopping experience, we hope our guide is beneficial for you. Happy shopping!